USAA Expanding Education Program To Include Tuition-Free Support For Employees And Employee Dependents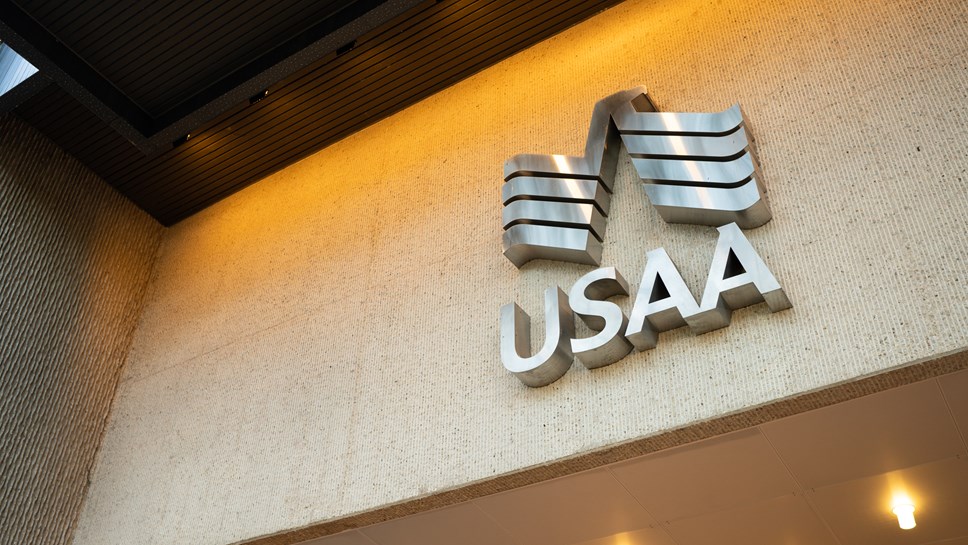 SAN ANTONIO - Today USAA announced that beginning in 2024, the company is expanding employee education benefits to provide 100% tuition-free education options for its employees and, for the first time ever, for USAA employees' eligible family members. In addition, USAA employees can receive student loan 401(k) employer matching contributions.
These enhancements are part of USAA's commitment to attracting, retaining and developing world-class talent and recognizing the vital role benefits play in the company's overall employee value proposition. In fact, according to a survey from Pew Research Center, about half (49 percent) of employees cite employer benefits as a key part of job satisfaction, followed by opportunities for new training and new skill development. The company also believes the enhancements will improve USAA employees' career mobility and financial security.
EDvantage, powered by Guild, will build on the company's existing employee education program that more than 7,000 USAA employees are participating in today. The enhanced program will provide employees access to a variety of in person and on-line courses and access to a catalog of 100% tuition-free education and skilling options. The program will provide access to a select catalog of tuition-free online education programs for employees' spouses, domestic partners and children ages 18 to 26. EDvantage aims to enhance the value USAA offers to its employees by prioritizing in-demand skills and essentials required for business success.
"Our employees are the heart and soul of our organization, and we recognize the impact that the increasing costs of education have had on many employees and their families," said Tamla Oates-Forney, chief human resources officer of USAA. "Employees can best serve our members when they are at their best, and we hope this program will help them achieve that by enhancing educational and career opportunities for them and their families."
The program will provide USAA employees access to more than 150 hand-picked programs from Guild's Learning Marketplace focused on in-demand skills, offered by select learning providers. Programs include associate's and bachelor's degrees, high school completion and college prep, English language learning, as well as short form certificate and bootcamp offerings. EDvantage is also built to serve working adults and includes access to flexible classes, along with one-on-one education and career coaching. Spouses, domestic partners and children ages 18 to 26 will have access to a catalog with nearly 30 learning programs across a similar mix of program types. 
"USAA is a company committed to creating financial security, and we're proud to partner with them to expand that impact through education and skilling for both employees' and their families," said Bijal Shah, interim CEO at Guild. "By providing continuous learning alongside career coaching support, and extending the program to employees' families, USAA is unlocking greater opportunities for growth and advancement within its communities, which in turn supports the best quality service for their members."
Also, beginning in 2024, USAA will be among the first employers to provide a new student loan 401(k) matching contribution program. For employees who have student loans, USAA will provide an opportunity to receive a student loan 401(k) match, allowing them to save for retirement while managing their student loan payments. Eligible employees can benefit from a 401(k) match of up to 8% for student loan payments, subject to applicable IRS limits.
"We understand it can be a struggle for our teammates to save for retirement and pay student loans," added Oates-Forney. "This program is just part of our ongoing commitment to supporting their financial wellness. The addition of this new 401(k) match and EDvantage will be a powerful combination that helps our teammates, and their families, achieve professional and financial goals. And, when that happens, it also benefits our members and USAA's overall success."
To learn more about career opportunities at USAA, visit www.usaajobs.com/.
-
About USAA
Founded in 1922 by a group of military officers, USAA is among the leading providers of insurance, banking, and investment and retirement solutions to more than 13 million members of the U.S. military, veterans who have honorably served and their families. Headquartered in San Antonio, USAA has offices in eight U.S. cities and three overseas locations and employs more than 37,000 people worldwide. Each year, the company contributes to national and local nonprofits in support of military families and communities where employees live and work. For more information about USAA, follow us on Facebook or Twitter (@USAA), or visit usaa.com.